Asia Human and System Institute LTD
Asia Human and System Institute LTD (AHSI) is a business consulting firm established in January 2014. Our consultants are professionals with many years of experience working with foreign-affiliated consulting firms. AHSI provides consultation services of the highest standard in order to meet our clients' needs in all aspects of business planning. We are planning to expand our business abroad from our North-east Japan base to provide support to global corporate enterprises.
Message from the President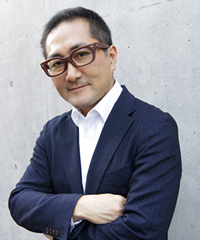 CEO
Business Consultant
Kenichi Arai
Our mission is to actively support exchange between companies in North-east Japan and people from other countries.
Born and raised in Yokohama, I worked mostly out of Tokyo but my job took me all around the world. Unfortunately I didn't have the chance to visit the North-east of Japan until destiny brought me here a few years ago. The roasting hot summers, the freezing cold winters, and the warmth of the people made me fall in love with the area straight away.
I believe that this region of Japan has many companies it can be proud of and there are lots of chances to do business here. It is our job to make sure that the world knows this, so we would like to advertise our region around the world, beginning with Asia and then moving further afield.

Our services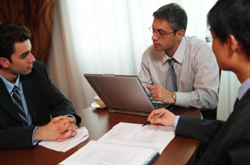 We offer consultation services such as:
・Business management and performance evaluation;
・Management strategy and financial analysis;
・Workshops and seminars related to marketing;
・Organizational and human resource management;
・Advice in dealing with overseas subsidiaries.
Activities Related to Overseas Business
Outbound business
We offer consultation to local companies regarding investment in Asia and other foreign countries.
Inbound business
We provide support to foreign companies interested in investing in North-east Japan.
Contact us
Asia Human and System Institute, Ltd.
Address: Patio irsB101, 10-20-7 Yanagiu, Taihaku-ku, Sendai, Miyagi 981-1106
Phone:022-399-9299 Fax:022-399-9736
E-mail:info@ahsi.jp